Welcome to Spring Triumphant!
A Lifetime's-Worth Of Restoring Your Body & Soul In Just 8-Weeks!
https://vimeo.com/395314111
Are You Ready To Restore Your Body & Soul?
The Spring Equinox is the day when the finest forces of life stand gathered at the ready to support mankind's deepest wishes, desires and creative pursuits! It is this day (and not January 1st) which holds all the power to help you manifest your loftiest visions and ideals.  On this first day of Spring, March 19, 2020 (in the Northern Hemisphere) and the days and weeks that follow, you have access to a kind of magical support system propelling you wherever you want to go! 
What do you want to do with this prime opportunity? Well if you want to fully restore your body and soul in this sacred window of time, come along with me! Join me and a group of your likeminded peers for my first ever at-home retreat: Spring Triumphant! 
Let me help you maximize these generous, benevolent, invaluable forces, to transform you into all that you can become! The at-home retreat format enables me to be with you every step of the way, but without having to set aside your day-to-day life or travel anywhere. Best of all, we will have 8 full weeks together, rather than just one!  With this vast allotment of time together, I will share the fullest possible spectrum of this work with you – from the physical tools to get you into the best shape of your life, dropping all your excess weight, eviscerating fat and removing the copious quantities of toxins you're carrying to restoring your Soul and retrieving the power you've lost over the course of your life.
The Spring Triumphant course is my most comprehensive yet, where for the first time I'm combining these two major elements of my work!. Why, because I am here to serve you the best way I possibly can and I just want to give you everything I've got to make you all that you can be!
There is nothing more important than coming into perfect alignment with your Soul. The restoration and expansion of your Soul is the most effective gateway of aligning, restoring, and regenerating your body, emotional, mental, energetic, spiritual and sexual fields naturally.   When we restore perfect integrity to the Soul (and to its fields, which are a reflection of our Soul), we triumph over all lesser forces. This makes us unvanquishable on every level. The result is our highest possible experience of happiness, wellbeing, strength, beauty and success.
Please join me on this at-home retreat and seize the opportunity to blend the ripe, generous forces of the Spring Equinox with teachings that will carry you away from a world that destroys your life force into a force-field that builds and nourishes your life force.  In this way, whilst you may not be going anywhere geographically speaking, your Soul will certainly will be taking flight!
I am going to be there beside you every step of the way: from turning your home into a healing retreat to make sure you triumph and transfigure body and Soul!
All are welcome! Spring Triumphant is for everyone, every where, of all age groups and life-stages. Veteran students of NRI will find this at-home retreat will take them deeper than they've ever gone before while those new to the work will find it to be a launching pad for a life beyond their dreams!
How does the Spring Triumphant at-home retreat work?
Once you sign up, you'll be sent a link to the retreat page where you will go to access your content and any additional materials through the course of the at-home retreat. You will also be given an intake questionnaire.
The more thoroughly you answer the questions on the intake questionnaire, the more I will be able to help you and speak to your situation/conditions/issues.
Your intake questionnaire will only be seen by myself and by my personal assistant. It will be kept strictly confidential. Should I allude to any issues in the intake questionnaire, they will be referred to only loosely and with complete anonymity, to help you and the group.
Should you not wish something to be brought up in the audio or Zoom format, please simply state this clearly in your intake questionnaire.
The intake questionnaire is not compulsory but it will afford the best possible opportunity for you to have your most pressing needs addressed.
Spring Triumphant!
This Online Course Includes:
8 x Weekly Audio Files

Each Wednesday you will received one 30-45-minute audio file with the topic of the week
8 x Weekly Zoom Meetings

Every Sunday we will hold a live, group Zoom meeting!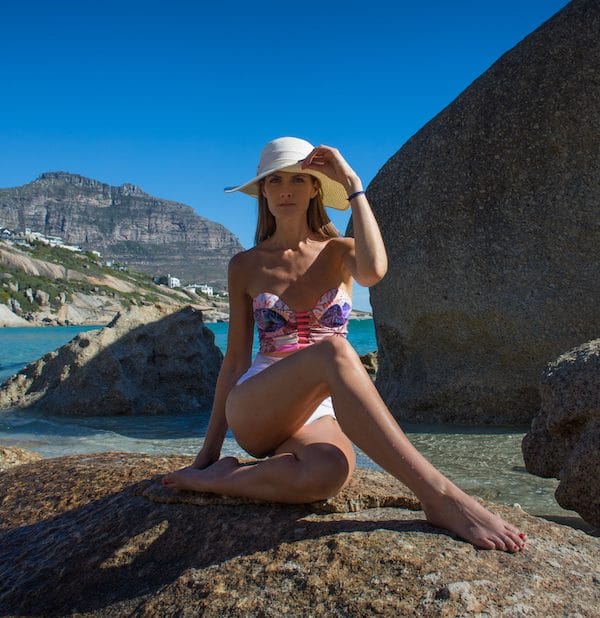 Weekly Audios will cover:
The Full-scope of Functional Cleansing: Putting It To Work In Your Life for Optimal Weight-loss, Fat-evisceration and Detoxificaion
The Soul, The Spirit and Soul-Force
Power Loss & Power-Retrieval
Addiction: Origins & Overcoming
Depression: The Supression Of Your Spirit & Depletion Of Your Soul-Force
The Importance Of Incorruptibility
The Key Quality To Develop to be a Great Leader
Developing Courage (And Other Key Virtues Central To Our Purpose)
A New View On Gratitude and Surrender
And End Of Fear: The Most Dangerous Toxin Of All
Powerful Immunity in a World of New Viruses & Compromised Soil
Avoiding The Traps In the Natural Health World
The Real Causes Of Symptoms, Diseases: Living Symptom-Free Everyday
Sovereignty As A Prerequisite To Wellness
Restoring Integrity To All Fields Of The Being
Determining Your Life-purpose
List Dealing With Rogue Energetic Entities & How To Remove Them
Transitioning From The World's Ways Seamlessly
A New Understanding of The Individualized Self & Oneness
And SO much more!
Spring Triumphant | Online Course Pricing

2 Payments
$ 187
00
/ Per month for 2 months
Unlimited Online Access
Course Starts March,19th
Registration Closes March, 23rd
Register Now!
Only $172 per month if you register before March, 12th
Single Payment
$ 349
00
One Time Payment
Unlimited Online Access
Course Starts March, 19th
Registration Closes March, 23rd
Register Now!
Only $319 if you register before March, 12th
Popular