Welcome and thank you for registering for The Exalted Life!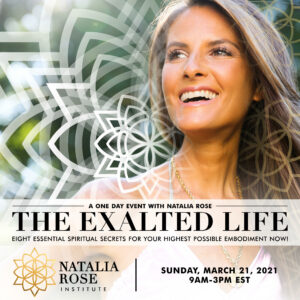 There is absolutely no preparation required for this course – all you need to do is join us for the ZOOM session which will be held on the 21st of March at 9am EST (GMT-4).
We will share the ZOOM link on the 20th of March, so be on the lookout for another email from us!
Much Love,
NRI Team