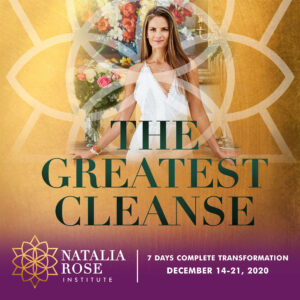 THANK YOU FOR JOINING US!
We are so delighted to have you join us for The Greatest Cleanse!
When you login to your student account at nricourses.com, you'll see the course, 
THE GREATEST CLEANSE, listed on your student dashboard.
If you still need to set up your student account, please use these instructions:
Use this link to get to the NRI website:  https://www.nricourses.com/
At the top right of the home page, please click on the Login button
Next, scroll down to the Register section
Enter in the same email address you used at purchase
Enter in a password of your choice along with your First and Last Name
Click Register
Reminder – Please complete the Pre-course Questionnaire – You only need to do so once! You can complete the course now by CLICKING HERE (it will open in a new window) or alternatively you can also also access this questionnaire from your course dashboard.